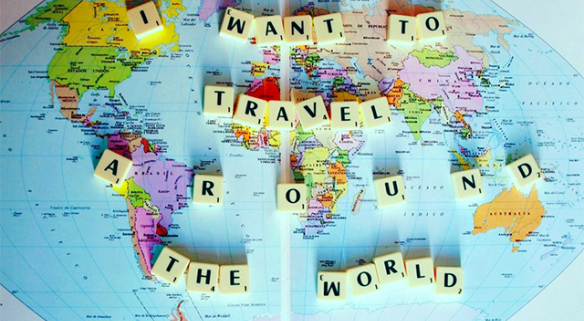 Where do you intend to travel to in 2021? All year round, people visit destinations across the world for different reasons. Some do it for business, others for leisure. Below are what some travel experts think about some of the favorite travel destinations you would want to visit at all costs before we port into the year 2022.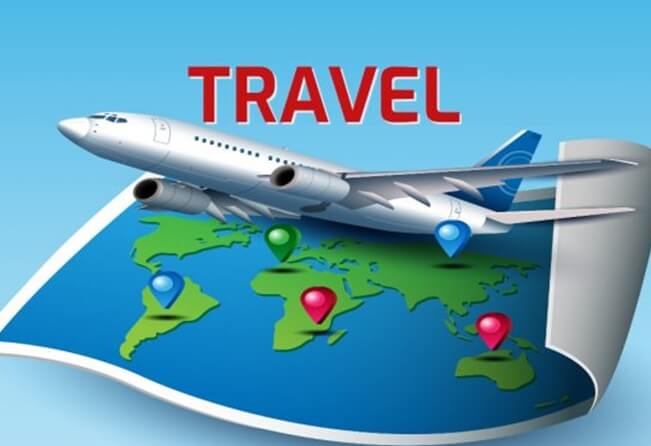 Happy reading…
Kenya 
Chosen By: Melissa Biggs Bradley of Indagare
Why: Kenya is always classic and its landscapes are the definition of "wide-open," which will make the country more appealing than ever during the time of social distancing. Throw in some stylish new hotel offerings and it's no wonder Kenya is topping Indagare's 2021 hotlist. Bradley herself just got back from nearly three weeks in Kenya, which reopened its borders in August, and she plans to return in January with a small group. She says that she was impressed by the way the country is handling Covid, including rigorous testing requirements and temperature-taking practices. "I felt very safe," she says. Another part of the appeal: "I was able to get into properties like Giraffe Manor in Nairobi, as well as normally impossible-to-book places in the bush, including Sasaab, Segera, and Angama Mara."
Don't Miss: Diehard travelers might recall fashion designer Anna Trzebinski's eco-chic safari lodge, Lemarti's Camp, which closed a few years ago. Now, Trzebinski is back with a magical new retreat called Eden in Nairobi. "It combines Maasai and Samburu elements and traditions with her late husband's art, her atelier and design collective, and her one-of-a-kind style," says Bradley. "It will be a game-changer and makes it possible to experience Nairobi in a new way."
In the jungle at Costa Rica's Nayara Tented Camp. NAYARA TENTED CAMP
2. Egypt
Chosen By: Melissa Biggs Bradley of Indagare
Why: According to Bradley, 2021 is the moment for Egypt, which reopened to Americans this summer. "Our Egypt classes were some of the most popular virtual travel classes in our Indagare Global Classroom and it's not hard to see why," she says. The country houses a third of all of the world's antiquities and is home to the only remaining place in the original Seven Wonders of the Ancient World: the pyramids at Giza. Plus, the country represents a good value for travelers.
Don't Miss: Officially the largest archaeological museum in the world, the long-awaited Grand Egyptian Museum will be fully open in 2021. Located close to the Great Pyramids, it will be filled with dazzling exhibitions, including one showcasing every artifact found in the tomb of King Tutankhamun. "It will be a destination in and of itself for anyone interested in ancient history," says Bradley, who says that Indagare can help pull off the ultimate coup: private access to parts of the museum.
3. Rwanda
Chosen By: Julie Danziger of Embark Beyond
Why: With Covid-19 forcing the world to pause travel, many destinations have started to evaluate how they can manage travel more sustainably in the future. In Rwanda's case, sustainable travel has been at the heart of everything it does and every tourism product that's been developed dating back to 2005, when a program was established to help benefit communities near Rwanda's national parks. Rwanda has done an incredible job of acting quickly to resume tourism activities with additional safety measures to protect not only travelers and locals but also the endangered primates that inhabit their forests. According to Danziger, Rwanda appeals to travelers who have already discovered Africa and want to explore new regions. "It is also a destination that limits the number of visitors, so the fact that not just anyone can go adds to the excitement," she says. Highlights include Gishwati Mukura National Park, which is undergoing a massive reforestation effort and plans to begin tourism operations (like primate trekking, birding, hiking, and more) in future months. Next year will also bring Mantis Kivu Queen, a luxury houseboat cruising Lake Kivu.
4. Tunisia
Chosen By: Melissa Biggs Bradley of Indagare
Why: With landscapes ranging from southern desert expanses out of Star Wars to farmland up north, plus archeological sites, seaside villages, and a buzzing scene in Tunis—complete with one of the world's oldest medinas—Tunisia is perfect for travelers interested in history, culture and getting off the beaten path. Tunisia was already creating excitement with the Indagare staff before the pandemic began. "Simone Girner, our creative director, scouted in Tunisia before Covid," says Bradley. "Now you'll have the opportunity to experience an Arab nation that defies stereotypes before anyone else."
5. South Africa
Chosen By: Kimberly Wilson Wetty of Valerie Wilson Travel
Why: "The best of all worlds," says Wetty. "Enjoy city life, vineyards, and safari all in one trip. Nothing beats a trip to South Africa." Travelers can head to the bustling hub of Cape Town for its dynamic food and design scene, experience historic sites in Johannesburg, try kite surfing on the coastline of the Indian and Atlantic oceans and experience the renowned safari camps of Kruger National Park.
Don't Miss: One of the most anticipated hotel openings in South Africa is The Kruger Shalati: The Train on the Bridge. Permanently parked on a bridge in Kruger National Park, the new lodge will have 31 rooms made out of old train carriages high above the Sabie River. Another exciting opening along the border of Kruger National Park is The Ngala Treehouse, which offers a luxury treehouse escape for sleeping under the stars. Set to launch in 2021, The Rockefeller Hotel will be an urban oasis where guests can live, work and play in the center of Cape Town. Expect an on-site spa, a resident DJ, and a rooftop pool with spectacular city vistas.
I hope you are well informed now about the amazing things you've read from the comments and views of the experts?
Let me know your questions and contributions in the comment section below…. happy weekend.
https://grandeurtravelsng.com/wp-content/uploads/2021/09/world-travel.png
438
584
grandt
https://grandeurtravelsng.com/wp-content/uploads/2018/11/grandeur_travels-nig.png
grandt
2021-09-24 08:54:16
2021-09-24 08:54:16
What travel experts thinks about you some of your favorite destinations in Africa.